Articles
Please please read to the end Those in rescue know the importance of decompression. We do our best to stress
Animal Health
Learn about the various health issues that pets can encounter in Spain.
Conan's Corner
Super cool Conan's latest update as the weather heats up
Kittens & Puppies
Kittens are available for adoption when they are 8 weeks old. Click this article if you would like to adopt one.
Success Stories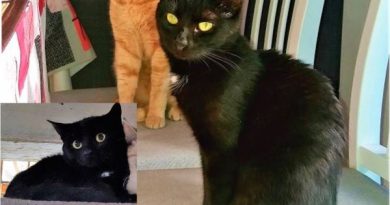 Look at how some of last year's kittens have grown. Aren't they all gorgeous?
Dog Of The Month
Estrella our stunning star with the blue eye is Dog of the Month for June.
Cat Of The Month
Chatty, friendly cat who loves people but is unlikely to be adopted due to her condition. But she is available for sponsorship.